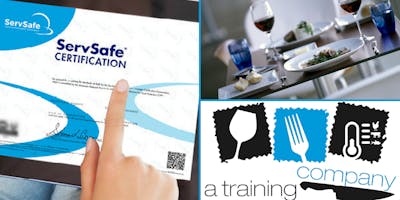 FOR A FULL LIST OF CLASSES, PROCTORING SCHEDULES, REGISTRATION INFO, QUESTIONS, OR TO REGISTER, VISIT OUR WEBSITE AT WWW.ATRAININGCOMPANY.COM 
877-227-5212 
PUBLIC SERVSAFE Open Proctored Session: Oakland, CA Manager Food Safety Exam 

The is an electronic exam, you must bring a laptop, tablet or smartphone to take the test. The results are instant and proof of passing score is available the same day.
Recommended Course:
Online Managers Food Safety Course, for more details call:
 877-227-5212

  
The Oakland Manager Food Safety EXAM in Alameda County runs from 5:00pm – 7:00pm.  All locations and times are subject to change, please call 1(877) 227-5212 for all inquiries.
THIS IS FOR THE CALIFORNIA FOOD MANAGER


 Cancellation Policy: One reschedule is permitted, without fees or penalties, if requested a minimum of 5 days prior to class. REFUNDS WILL NOT BE ISSUED once your order is processed, for any reason. For full details, see our Terms and Conditions.