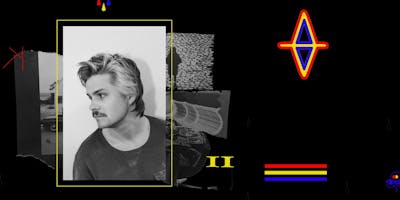 Born in the outskirts of NYC and spending his formative years in Jacksonville Beach, FL, Corey Kilgannon, a 25-year-old emerging indie/folk artist, brings revelations from his examined past, thoughts of the present, and hopes for the future through a voice that ebbs and flows from sweet sensitivity to raw, emotional pleading. Never shying away from difficult topics of discussion, he has silenced and captivated audiences whether they're listening from The Showbox in Seattle or from a folding chair at an intimate house show. He has shared stages with Jon Foreman, John Paul White Joseph, Penny & Sparrow, David Ramirez, and Johnnyswim.
Throughout all of his discography, Corey reveals to his listeners the at times lonely but crucial nature of belonging to oneself. Drudging up and working through one's past, while also ruminating on and participating in conversations of our present failings as a country is necessary to holistic humanity, and Corey holds both of these truths so preciously. "Home of the Estranged," the leading single from his upcoming As Above, So Below (due August 23rd), sets the tone for the whole record. Each song delves into our country's darker sides such as racism, the increasing separation between different religious beliefs, our propensity to hideout in our ideological and doctrinal trenches and concludes with pondering a love that could somehow unite us.
Opener: Hallow Bones
Need to know:
$10 in advance.
Must provide proof of ticket purchase at the door.
Event is all-ages. But keep in mind the intimacy and acoustic factors of the show.
All tickets sale are final.