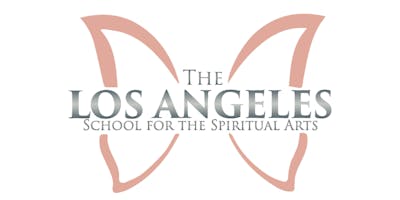 This Event is Presented by The Los Angeles School for the Spiritual Arts

Develop your Mediumship to the next level!This workshop is for those of you that would like to take your Mediumship development to a higher level. This workshop will teach you about the different methods of receiving information from the spirit world. We'll discuss the different types of Mediumship readings, and how to do them. In the last half of this session you'll learn how to read real clients, and then have the opportunity to practice everything you learned on a real person, with your peers.Space is limited!
Topics that are  covered in the Workshop:
The different types of Mediumship  Readings.
How to connect to the spirit world before a reading.
We'll cover several methods of receiving information.
Mediumship reading structure.
How to give a professional reading to a real client.
 How to read a real client.
How to prepare for your readings.
​And much more...​​
LectureDuring the first 45-60 minutes of the class I'll talk in-depth, about Mediumship readings. I'll discuss the different types of readings that you can do using your Mediumship abilities, and give you a specific structure to execute each type of reading. From there we'll talk about how to connect to the spirit world when doing a reading, and you'll learn several different methods of receiving the information, and how to determine what is from spirit, and what is coming from you, or elsewhere.We'll talk about strengthening that spiritual connection, and how to get really strong evidential information for the person you are reading.Meditation & PreparationBefore we start to read one another,  I'll show you how to prepare for your readings. You'll learn a grounding meditation, and I'll show you how to clear the space, and quickly raise your vibration.Reading GroupIn this first practice session you'll have the opportunity to try out the methods that we talked about during the lecture. I'll pair you up with another student and you'll do a reading exchange using the methods that you were taught during the lecture. I'll guide you through the reading processes step-by-step. We'll try all of them and see what works best for you. After you've done your reading with your partner, I'll go around to each pair, and  find out what information you got during your reading. We'll find out where it came from, and what worked best for you. From there I'll offer guidance, and answer any questions that you may have.Lunch/ BreakClient Reading PreparationBefore we head into the client section of this workshop I'll show you how to prepare for a client session, and what preparations you need to make before your client shows up. We'll discuss clearing the space, before and after, and how to meditate before your client arrives. We'll discuss what to expect and how to bring in the spiritual energy before you start your reading.Client Reading In this last half of the workshop you'll learn how to read an actual client. I'll be bringing in 2-3 real clients for you to read as a group. You'll have the opportunity to read your client, and then present the information you got to them. We'll see if you get the same information as the rest of the group, and if your reading makes sense to the client. We'll find out where your information came from, and how you received it. After each client, we'll sit and discuss your readings, and answer any questions you have about the reading. I'll offer guidance as needed to each student.Final WordsAt the end you'll have a chance to ask questions, and get clarity on anything that we discussed. Before sending you off, I'll give you some homework that will help you continue as you do readings on your own, and practice in development groups.​What should I bring?  Just bring a note book or paper, and something to write with. 

About the InstructorHillary Michaels is the founder of the Los Angeles School of the Spiritual Arts, she also has her own Mediumship practice. She's taught over 300 classes, and workshops since her school opened in 2013. Hillary really enjoys working with students to help them find meaning and purpose in their natural gifts, and is very good at helping them open up new ones. She has mentored and trained hundreds of students all the way up to professional. ​You can visit her website at happycentric.com.
You can view more classes like this at LAspiritualarts.com