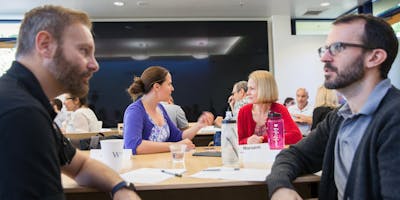 Transformational Coaching (LA)
Designed for instructional leaders at all levels within their school sites, from classroom teachers to school administrators, this ongoing program will explore the habits and practices of transformational coaching. An essential goal of this series is to build a community of coaching practitioners in support of one another. Participants will review essential tools for transformational coaching, read professional literature on the subject of coaching—and engage in experiential activities to build greater capacity in their roles.
After applying new skills to their unique school settings, participants will have the opportunity to reflect on and discuss the challenges and successes of their work.
Ongoing Session Dates: Oct 10, Dec 9, Jan 27, Mar 19
Click here to review our cancellation policy.