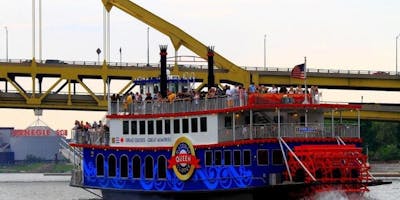 Ahoy Class of 2020! 
It's your turn to attend the all-senior event of the year.Dance, relax, & enjoy the sights of the city aboard the Gateway Clipper!
SUNDAY, September 22, 2019 Arrive at Station Square promptly at 5:45 p.m. Follow the signs to the Gateway Clipper. BOARD PROMPTLY at 6:00 p.m. ~ DOCK at 9:00 p.m. Parking is available in the station square lot for less than $10
RESERVATIONS BY September 18, 2019
$35 per person includes soft drinks and pretzels/chips. Hot dogs, nachos, and popcorn will be available to purchase. NO meal will be served. Cruise attire – No jeans or t-shirts!
NOTE: If your student must cancel at the last minute, please call or text (412) 874-6367
Please note: It is assumed that all students who sign up will be in attendance. In the event that a student is a "no show", the student's parent will be called to confirm his or her safety and whereabouts.