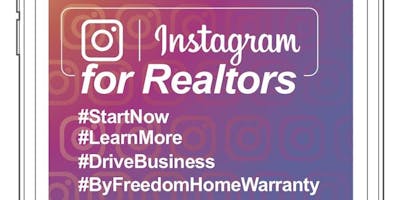 "Marketing Through Instagram for Realtors."
If you are wanting to grow your social media. I invite you to join in on


-  New hacks IG doesn't not let you do


-  What to post


-  Top 4  apps to use for layering your pics.


-  Hashtags and how they help you


-  Building a solid profile 


-  So Much more!