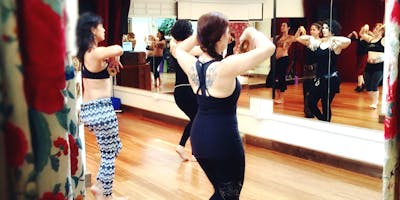 Registration Opens March 28th at 11 AM PDT!
Registration is open only to graduates of the Initiation, Cultivation, & Culmination intensives or by accepted application. 
Transmission registration is organized by time slots based upon when you took Culmination. Please check the registration time slots (below).  Early registrations will be refunded and you may miss your opportunity. Double check the date of your Culmination intensive here.
Registration Time Slots
11 AM PDT : 2014-2015 Culmination Intensives 
11:15 AM PDT : 2016 Culmination Intensives
11:30 AM PDT : 2017 Culmination Intensives
11:45 AM PDT : 2018 Culmination Intensives
Requirements for the Intensive 
In order to have the best intensive experience, participant must meet the following requirements:

Have completed Phases I-III: Initiation, Cultivation, and Culmination, with testing and project requirements satisfied (or be an accepted applicant).

Have English language proficiency in reading, writing, and speaking.

Have a willingness to work with others and actively participate in an intensive group setting.

Be at least 18 years of age.

Have the ability to dance at least 8 hours per class day.Have a minimum of 1 year of belly dance training (recommended).

Becoming a Datura Style™ Teacher
Upon completion of Phase IV, participants will be certified to teach Datura Style Technique® (Rachel Brice's Fusion Technique), Datura Style Belly Dance steps and combinations, and principles and sequences for a healthy dance practice in a classroom or workshop setting. They will also receive a listing of recognition of certification at www.rachelbrice.com.
Schedule
Monday 10/21              10am - 6pm
Tuesday 10/22             10am - 6pm
Wednesday 10/23          10am - 6pm 
Thursday 10/24             OFF
Friday 10/25 10am - 6pm 
Saturday 10/26           10am - 4pm 4:30pm - 6:30pm Testing 8pm - 10:30pm Celebration
**Schedule is subject to change. On time attendance in all sessions is required for testing. Learn more about optional testing offered here.
Additional Resources

Questions? Answers to frequently asked questions can be found here.

Additional information about The 8 Elements™ approach and the objectives of Phase IV, Transmission can be found here.

Connect with other workshop attendees in the Facebook Group.

To prepare for the intensive you can start class with Rachel now on Datura Online.

Portland travel resources and area accommodations can be found here.

Join our 8 Elements™ mailing list here to be the first to receive 8 Elements program announcements, including scholarships, training dates, and registration details.