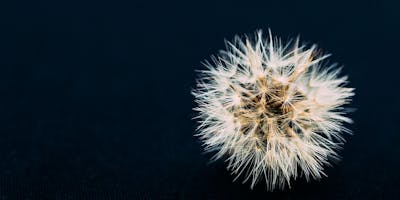 About the Workshop
Our world is on fire. War, violence, poverty, growing economic inequity, rising corporate greed, grave social injustices–institutionalized racism, mass incarceration, and so on–and an impending massive ecological crisis threaten the well-being and survival of us all. It is critical that we find ways of coming together collaboratively in ways that promote care, justice, equity, in order to address suffering and help us survive and thrive.
This of course is not news. Many people and communities long have been engaged in care work for the world. Faith leaders and healers from various spiritual and religious traditions have been calling us to learn to love for centuries. Social justice leaders have called us to learn to love as a means of empowering transformative and sustainable spiritual activism. And people from a variety of sectors, including psychology, education, urban planning, economics, and conflict resolution, have also been working to develop more caring, civically engaged citizens and more just, responsible organizations that serve us all.
We stand on the shoulders of all of these caring leaders, activists, concerned citizens and loving parents who have come before us. Courage aims to honor and uplift various ways of knowing, being and doing transformative change work.
Our work is not only oriented against oppression or suffering. Yes, our world is on fire, but there is love and beauty all around. Humans embody an extraordinary capacity for love and creativity even in the face of seemingly endless forms of suffering. It is critical that we do not lose sight of this truth — staying in touch with the beauty and life giving qualities of this world are critical for our sustainability and our capacity to dream for a better world.
Our work at Courage is oriented around this seeming paradox: We are committed to helping people stay in touch with the fact of suffering while also not losing sight of the truth of beauty, love and deep 'okayness' in this world. We are committed to helping all of us carry on. But more than that, we are committed to helping folks not only survive, but also to dream, to imagine, to co-create something even better — the beloved community. Our workshop is therefore designed to help us learn to:
1) LOVE in more compassionate, sustainable ways;
3) SEE the systems and structures that inhibit our capacity to connect in caring, equitable ways;
3) HEAL from collective forms of trauma, oppression and the loss of community;
4) ENVISION more caring and meaningful relationships, organizations and systems; and
5) ACT in ways that transform our relationships and help us build more meaningful, responsive and engaged communities.
Presenters
Our diverse, interdisciplinary, intergenerational and interfaith team—with years of experience in education, health care, social work, trauma-informed care, contemplative studies, and social activism —is excited to collectively support you in this intensive retreat.  
Contributing Program Faculty
Juliana Santoyo, MEd
Ana Hristic, MSW
Brooke D. Lavelle, PhD
Kelly Conroy Moore, PhD
Ed Porter, MS, MA
Abra Vigna, PhD
Schedule and Location
The retreat will begin with dinner at 5pm on Tuesday, August 6th and end after lunch on Sunday, August 11th. The workshop will run daily (Aug 7-10) from 9am to 5pm with optional community dinner from 6-7pm.
The retreat will be held at the Q Center in Portland, OR. Participants are required to arrange their own accommodations off-site.
Pre-requisites
Interested participants should have completed at least one of our core online courses (LOVE, SEE, HEAL, or ENVISION) and/or have attended at least one in-person workshop or training with our team.
Participants should also be committed to actively participating in a community of peers interested in:
deepening their contemplative compassion practice;
learning diverse healing modalities;
strengthening ways of supporting those in social service, caring professions and in community through contemplative teaching and service;
developing greater systemic and structural competency to complement their contemplative training; and
joining a growing professional learning community of contemplative teachers and leaders committed to realizing a more just, compassionate world.
*This is the opening retreat for our Advanced Training Cohort. Participants who successfully complete the training may consider applying to join the 2019-2020 cohort at the end of the retreat, but this is not required.
Registration and Fees
We offer a sliding scale registration fee and encourage you to make your most honest personal assessment of your financial means and resources as you sign up.
Registration includes the full 5-day training as well as lunch and dinner. Participants are responsible for their own travel and accommodations.
SUSTAINER: $995
We ask those with class privilege (eg raised in middle-upper class homes and/or making over $62,000 per year), access to financial resources and/or access to organizational professional development funds to please consider paying the full course fee. This practice of solidarity giving enables us to continue to create content and to provide scholarship support to others with less financial resources, thereby building and strengthening our community.
Supporter: $795
We invite those with less class privilege (eg making less than $62,000 per year and/or raised in working class homes) or with limited financial resources or recent financial hardships to consider paying our supporter fee. This enables us to cover basic course development and to provide ongoing community support.
Scholar/Full-time Student: $595
We invite those with less class privilege, extreme financial hardship and/or those representing traditionally marginalized identities to register at our scholarship fee.
Should you need more support, please do not hesitate to ask! We do believe it is important for everyone to contribute to our community, but no one will be turned away for lack of funds.