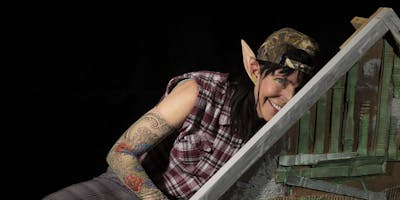 Yale Union premiers a new play written by Asher Hartman and performed by Gawdafful National Theater.

September Session
Saturday, Sept. 14: Performance 1Sunday, Sept. 15: Performance 2
Friday, Sept. 20: Performance 1Saturday, Sept. 21: Performance 2Sunday, Sept. 22: Performance 3
October Session
Friday, Oct. 11: Performance 1Saturday, Oct. 12: Performance 2Sunday, Oct. 13: Performance 3
Friday, Oct. 18: Performance 1Saturday, Oct. 19: Performance 2Sunday, Oct. 20: Performance 3
Doors open at 7:30, performances start at 8:00pm. Suggested donation $10. Seating is first-come first-served. Plays 1, 2 and 3 are scripted and sequential but non-narrative. Each play may be enjoyed on its own, and attending all three will result in the most complete experience
The performances begin promptly at 8:00pm, and late entry cannot be guaranteed.