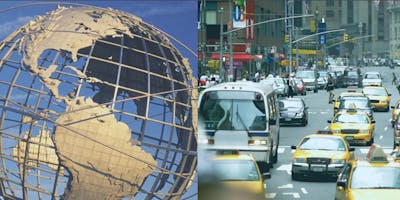 Empire Clean Cities' 11th Annual Stakeholder Meeting brings together industry leaders for cutting-edge discussions on emission reduction. Breakfast will be served.
This year's theme is "Driving the Future: Clean fuels, fleets and technologies." Possible topics include:
Electrification across the Northeast region
Reaching carbon neutrality in fleets
EVSE, multi-family residence, and shared mobility
& more!
Our Annual Stakeholder Meeting will be held in conjunction with NYC Parks' Equipment & Vehicle Show. Their fleet show runs until 2pm just outside of the Queens Theatre and highlights light-to-heavy duty vehicles and equipment with alternative fuel and emission reducing technologies. 
For sponsorship and tabling opportunities, contact Joy Gardner at [email protected]