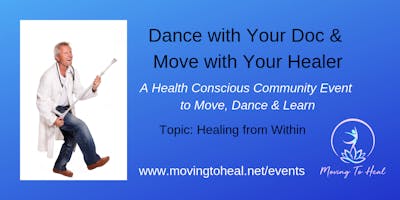 Exercise has many health benefits and providers often recommend exercise to their patients. But how do we incorporate movement into our lives? For this special event, experience an opportunity for providers, patients and the general community to exercise and learn together. Erica Stephens, Intuitive Healer and Kari Jo Ryder, Angel Medium will be presenting on the topic of "Healing from Within". We'll then experience a joyful mind-body fitness experience with the Nia Technique.
Location: Emerald City Judo, 14950 NE 95th St, Suite A/B (Building 3), Redmond, WA 98052
Cost: Pay from the heart – donate to support the event 
*This is a Fragrance Free event. Please don't wear perfume/cologne or essential oils. Avoid products that contain "Fragrance" which can include lotions, deodarants, hairsprays/hairgels, shampoos/conditioners. If possible, avoid wearing clothes washed in scented detergents. Fragrance is a very common ingredient and it is best to check the products you use before attending the event. If uncertain, rinse off before the event and avoid putting any beauty products on. Fragrance contains chemicals such as formaldehyde, benzene and other cancer-causing agents and can cause those who are sensitized to low levels of toxins to react including the instructor and some students.