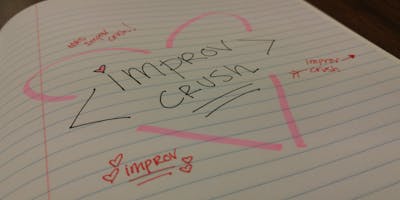 What better way to spend date night than with your Improv Crush?
What's an Improv Crush, you ask? An Improv Crush is someone you don't normally perform with, but whose play style you admire. This show connects improvisers and their crushes to perform a duo show together.
Brand new duos will perform, but none of them will know who has a crush on them until they're invited to the stage.
If you have never seen improv before, come see what it's all about. Interested in seeing the results of a comedy class? It's a perfect, no pressure preview. Already love improv? We'll see you here!
We are BYOB, so grab your favorite beverage and come have a few laughs!