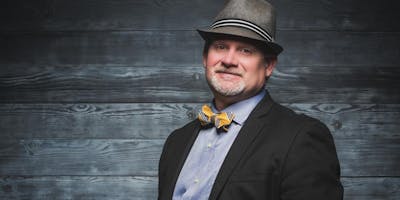 Lunch hour sessions from 12 P.M. – 1 P.M. on THURSDAYS June 6th & 13th; July 11th & 18th; August 1st & 8th. LIMITED AVAILABILITY
Vanguard Culture Headquarters @ IDEA1899 Park Blvd. #124San Diego, CA 92101
-
Attention artists and creatives! Bring a lunch and join us for a candid conversation about how to make one's art practice both marketable and profitable. If you are an inspiring creative person living in the San Diego region and you are in need of business development assistance so that you can advance in your career, then these workshops are for you. Conceived in partnership with Vanguard Culture, a 501(c)3 nonprofit dedicated to advancing San Diego's creative industries.
Founder of Cassidy Creative Solutions, Shaun Cassidy has been an advisor for several major arts groups and organizations within Southern California. This workshop is designed to support creatives in need of business development support or guidance and is geared toward painters, musicians, sculptors, architects, poets, performing artists, singers, dancers, actors, applied artists, potters, filmmakers, glassworkers, jewelry makers, photographers and designers.
The FORUM is Vanguard Culture's new Professional Development series designed to support San Diego's Creative Industries. Our programs range from workshops, to panel discussions, to networking opportunities and are designed to educate participants on the business behind their industry. Participants not only make valuable connections with other creatives, they are also provided with tools, tips, and tricks to help them make a living doing what they love. The FORUM is made possible thanks to our generous Professional Development Sponsor Jack Lampl.
----------------------------------------------------------------------------------
WHERE TO PARK: On most days there is plenty of street parking in this area. Many meters are free after 6pm in Downtown. Pay careful attention to street signs. We are not liable for any parking violations.
WHERE TO PARK DURING A PADRES GAME: Generally there is plenty of street parking around IDEA1 before 6:30pm on game nights. The Park it on Market parking structure (614 Market St, San Diego, CA 92101) is a 9 minute walk from IDEA1.
UBER or LYFT: Don't want to UBER/LYFT the entire distance? Park near Balboa Park and UBER/LYFT to IDEA1 (899 Park Blvd, San Diego, CA 92101).
TROLLEY: Take ORANGE or BLUE LINE to "City College Station" Trolley Stop. Walk two blocks South and make a left on F Street to Main entrance (4 minute walk) To view all of the transit stations with parking visit https://www.sdmts.com/rider-info/transit-station-parking ($2.50 each way).