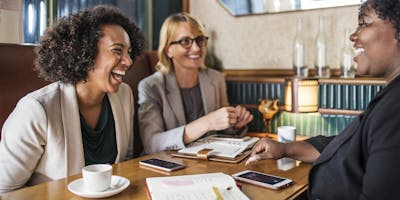 *Are you confused by your child's IEP?
*Do you wish you knew more about resources available to help them at school?
*Do you know the difference between an "Accommodation" and a "Modification"
If these questions apply to you, then you must join me in May. We will enjoy coffee, tea, and snacks as we discuss your biggest concerns about Autism and IEP Accomodations versus Modifications.
With the right accommodations and/or modifications, our children with unique needs can thrive in their educational environment. Without them, they will continue to struggle in their academics, social skills, and behaviors. Join us to learn more and to make sure that your child has what they need.
Our monthly coffee talks are a relaxed and casual environment. Here, I share tips for success as we parent our children with Autism and navigate the special education system together. After 20 years in special education (speech pathologist, special needs ally), and as a fellow Autism parent, I have gained a variety of experiences. My passion now is empowering parents so that you can become the CEO of your child's IEP team!
What moms are saying about our monthly coffee talks...
"Crystal is a breath of fresh air...thank you for making IEPs comprehensible" ~ J.N., Autism Mom, Escondido
Seating is limited, so please rsvp today. Children are welcome, but please advise me via email ([email protected]) if you are bringing little ones. 
Please bring a copy of your child's most recent IEP to reference at our coffee talk. Also, feel free to email me with any questions. 
I look forward to an educational and enjoyable meeting with you parents. In advocacy and HOPE!
Crystal Y. Sanford, M.Ed., M.A. CCC-SLP