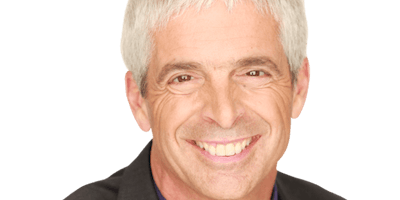 THE FUNCTIONAL FORUM SAN DIEGO
                               is proud to announce our June Meetup!

           Come and meet the world's foremost expert on
               brain functioning and autoimmune disease
                         Dr. Tom O'Bryan!  
IMPORTANT!  
THIS EVENT WILL SELL OUT QUICKLY! 
PLEASE PURCHASE YOUR TICKETS TODAY AT THE EARLY BIRD PRICE TO RESERVE YOUR SEAT. 
SORRY, TICKETS WILL NOT BE SOLD AT THE DOOR.  
Dr. O'Bryan is an internationally recognized, admired and compassionate speaker focusing on gluten sensitivities, environmental toxins, and the prevention and reversal of brain and autoimmune diseases.  
He will be presenting a 2-hour seminar on the topics:
            "An Ounce of Prevention Is Worth a Pound of Protocols:
                          Halting Our Brains Slow Deterioration" 
                                                       and
                     "Avoiding the Dangers of a Gluten-Free Diet"
Plus, Dr. O'Bryan will be doing a one-hour book signing on his latest work, "You Can Fix Your Brain".
More info about Dr. Tom O'Bryan:
In November 2016, Dr. O'Bryan released Betrayal: The Autoimmune Disease Solution They're Not Telling You, an investigation into why our immune system, designed to protect us, begins attacking our own tissue (autoimmunity). Currently, over 500,000 people worldwide have watched the Docuseries. www.betrayaldocumentary.com
Dr. O'Bryan is considered a 'Sherlock Holmes' for chronic disease and teaches that recognizing and addressing the underlying mechanisms that activate an immune response is the map to the highway towards better health. He holds teaching Faculty positions with the Institute for Functional Medicine and the National University of Health Sciences. He has trained and certified tens of thousands of practitioners around the world in advanced understanding of the impact of wheat sensitivity and the development of individual autoimmune diseases.
He is the founder of www.theDr.com and the visionary behind The Gluten Summit – A Grain of Truth, bringing together 29 of the world's experts on the gluten connection to diseases, disorders, and a wide-range of symptoms and ages.  You can find this info at www.theglutensummit.com.
His 2016 ground-breaking book, winner of the National Book Award and ranked #1 in several categories on Amazon.com, 'The Autoimmune Fix' outlines the step-by-step development of degenerative diseases and gives the tools to identify our dis-ease process years before the symptoms are obvious and how to turn your health around, one step at a time.
Dr. Tom has been featured on:

 
This meeting is open to both health practitioners and patients!  
GET YOUR TICKETS AT THE EARLY BIRD PRICE TODAY BEFORE THEY SELL OUT! 
SORRY, TICKETS MAY NOT BE PURCHASED AT THE DOOR.  
We are proud to introduce our Sponsors:
Thank you to our Functional Forum San Diego Volunteer Team!    
   
   Belinda Razon
   Healthcare Marketing Consultant
   BAR None Services
   belinda [email protected]
   (619) 537-6804
  
   Dr. Michael Lehman, ND
   Naturopathic Doctor
   Institute for Specialized Medicine
   www.ifsmed.com
   [email protected]
   (619) 354-0374    
   Marsue May, RN, BSN, LNCC, CCRN 
   AIP Certified Health Coach
   [email protected]
   858-736-9000
  
   Joel Sprechman
   One Great Gut
   [email protected]
   703-608-9933    
   Paul Wellen, MA, CAMT, LFT
   Vitality Seminars
   www.vitalityseminars.com
   858-222-4961