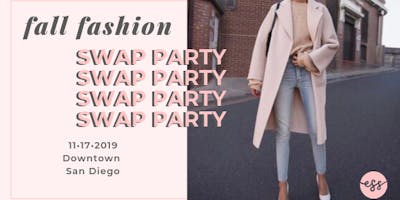 Join our fall clothing swap, the most sustainable and fashionable party in San Diego. 
Get rid of the clothes you no longer wear and get new ones in return.
Trade clothes, shoes, and accesories, while sipping on mimosas and eating vegan pastries. 
 
FAQs
 
What can I bring into the event?
Only items in good condition, nothing you'd be embarrased to lend a friend. No underwear, nothing tarnished, ripped, broken, or worn out.