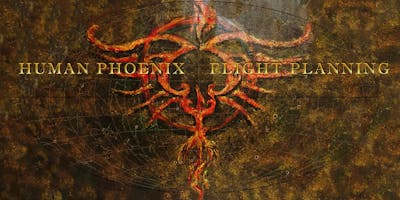 Hell YES - F*** No: Boundary Mapping!
In This Live Workshop, participants will be:
learning the foundational strategies around how to formulate healthy boundaries that save time, money, heartache and overall sanity.
creating their own custom boundary mapping systems and testing them in a unique immersive experience.
refelecting and collaborating with community on how to create a more boundary savvy society.  
eBook included in course package.
While you wait for this event on May 11th (1:00-4:00pm,) please feel free to jump in on our live stratey callsin the Hell YES F*** No, online series, using the Zoom platform.
Four Mondays: April 15, 22, 29 and May 6th from 6:00 PM - 6:30 PM PST
[Please note that this call will be recorded. You can choose to be on or off camera and also change your name on zoom before the meeting if that is your preference, to listen in.]
Join Zoom Meetinghttps://us04web.zoom.us/j/233664471One tap mobile+14086380968,,233664471# US (San Jose)+16465588656,,233664471# US (New York)Dial by your location        +1 408 638 0968 US (San Jose)        +1 646 558 8656 US (New York)Meeting ID: 233 664 471Find your local number: https://us04web.zoom.us/u/fds12lWLfG
MORE INFO:
The Hell Yes, F**** No series is a facilitated 4 week course and discussion (on the Zoom meeting platform) that promotes the creation and maintenance of healthy boundaries across most areas of life that can help us all save time, money and most of all, sanity. For up to date notifications, join the Human Phoenix Impact Forum on Facebook or drop me a note of your interest and I will connect you with the available dates.  
(Mondays at 6:00pm PST April 15- May 6 & May 20 -June 4)

There are 4 discussions that repeat in this online series, with the additional opportunity to attend one live 3 hour experiential event on Hell YES - F**** NO, boundary mapping.
Week 1: Blocking Energy Vampires is a discussion that explores the concept of activities and requests that do not provide value to our lives and actually drain energy from our main commitments.
Week 2: Creating Space for a "Hell YES" touches on being open to receiving and expanding our comfort in letting people continue to give to us even when we think we might not deserve more.
Week 3: Guilt Free No creates a new super power inside of our need for self care and staying on track with our daily mission and beyond.
Week 4: Boundary Mapping Foundations is a prerequisite discussion for the live 3-hour workshop in San Diego, that will solidify your boundaries in any context, giving you super charged decision making skills and with your holistic body in alignment, will knock self sabotage out of your life for reals!