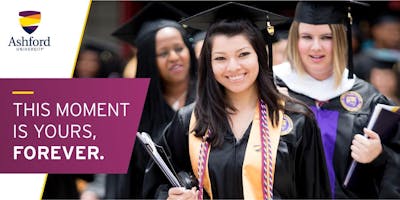 Please join us for lunch & learn more about Ashford University's bachelor & master's degrees. As well as the Full Tuition Grant, when combined with your company's tuition assistance, helps you earn a degree for zero out of pocket cost. Our classes were built for the working adult and allow you the flexibility for that delicate work-life balance. New classes begin every month, so there is no need to wait to get started!
Please  RSVP by registering above. 
*Lunch will be provided.