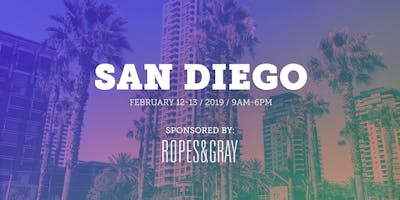 The Supply Chain Summit Series is designed to provide product compliance and corporate social responsibility education through a series of two-day conferences in London, Chicago and San Diego. The collaborative setting of each conference means participants will benefit from connecting with subject matter experts, gaining actionable insights to improve their compliance programs and networking with industry peers. The Supply Chain Summit Series is sponsored by Ropes & Gray LLP.
In each city, the two-day conference will provide targeted education focusing on product compliance or corporate social responsibility. The first day will be focused on product compliance, including sessions on topics such as REACH, RoHS, full material disclosures (FMDs) and other product compliance program considerations. The second day will be focused on corporate social responsibility, with sessions on conflict minerals, EU conflict minerals, human trafficking and slavery, EU Circular Economy, sustainability, EU Non-Financial Reporting and other considerations. Participants have the option to attend one or both days of the conferences to ensure they receive the most targeted education possible.
Hear what attendees have said about the Supply Chain Summit Series:
"Boris Kamstra's keynote presentation really reminded me why proper conflict mineral due diligence is so significant on a global scale. It's easy to lose sight of why conflict mineral regulation compliance is so important, but the presentation really drove home why I do what I do, and why this work matters. I left the conference feeling inspired."
- Jill Othoudt, Pentair
"The Supply Chain Summit Series was a rare occasion where I forced myself to push the pause button on everything going on at the office so I could really focus on the conference. The series offered me relevant information in a manner that I haven't found anywhere else. The knowledge I gained was well worth the backlog of emails that accumulated while I was out of office. Choosing to attend was a valuable investment of my time."
- Ben Gross, Microchip
To learn more about the Series speakers, agendas and more details please review the event website, www.assentsummitseries.com.