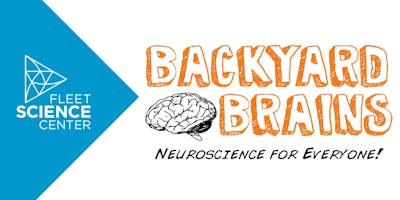 Teaching Neuroscience and Human PhysiologyA Workshop with Backyard Brains (BYB)
This workshop is free with a refundable deposit. The full cost of registration will be refunded upon check-in. Thank you for your understanding as we attempt to maximize the number of educators who can benefit from this workshop. 

Thinking about including human physiology and neuroscience in your current life science, biology, anatomy and physiology, or AP biology course?  Or perhaps you are thinking about starting a stand-alone Neuroscience course?  Whichever it is, please join us for an all-day workshop featuring the unveiling of the second module of a National Institutes of Health (NIH)-supported Project-Based Neuroscience curriculum from Backyard Brains (BYB). 
The Muscle SpikerBox Pro attached to a mobile phone
This workshop is appropriate for middle and high school (6-12) life science teachers. 
We will work on parts of the curriculum using BYB's new neuroscience tools. BYB tools and resources open the world of authentic, neuroscience investigations to all of our students.  Science is about questions and this curriculum is driven by questions: specifically student-generated questions.  
Investigations are student-driven
Like the philosophy of DIY Neuroscience, teachers will work with a draft of the second curriculum module, along with the new Muscle SpikerBox Pro units and learn how to adapt the curriculum to their own classroom.  Since it is a new unit, we hope to learn from you the kind of things that we need to do to improve the curriculum to work best in your classroom.  Our goal is to provide you a curriculum to help your students meet or exceed NGSS standards when appropriate but at the same time have the flexibility to help guide your instruction in a biology, anatomy and physiology, or even a stand-alone Neuroscience class-all possible with your help!
Hope to see you there!
What's included?
Full-day workshop 
Presented by Backyard Brains educators
Lunch
One Muscle SpikerBox Pro per attendee
Networking with like-minded biology teachers

Where do I go?
Community Forum, adjacent to the parking lotFleet Science Center1875 El PradoSan Diego, CA 92101