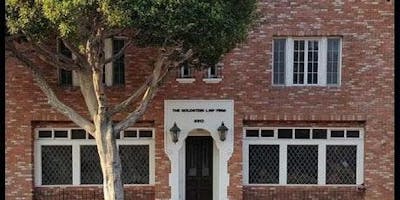 (1)     Preventive Actions that Employers Can Take in 2019 to Reduce the Likelihood that Their Company/Organization is the Victim of a Costly Employee Wage and Hour Class Action and PAGA Lawsuit;
(2)     How Does an Employer Get Rid of Unproductive Long Term Employees Who Retire on the Job and Reduce the Likelihood of Costly Wrongful Termination/Discrimination/Harassment Lawsuits?
(3)      Have Employers Forgotten How to Legally Hire the Most Qualified Employees and Have Employers Also Become Fearful of the Legal Consequences of Removing Poor Performers at Any Level of a Company/Organization?
(4)      Is There Any Way to Legally Control Absenteeism in a Workplace Where Everyone Has an Excuse or Justification For Their Absences?
(5)      How Will Employers Meet the Challenge of a Drug Free Workplace where California Employees Have the Right to Grow and Use Recreational Marijuana?;
(6)      New statutes including updated sexual harassment training/anti-bullying requirement; and
(7)      Unlimited Question & Answer Period Follows the Seminar
Joseph A. Goldstein, Esq.
THE GOLDSTEIN LAW FIRM
8912 Burton Way
Beverly Hills, California 90211
[email protected]
SEMINAR SOLICITATION