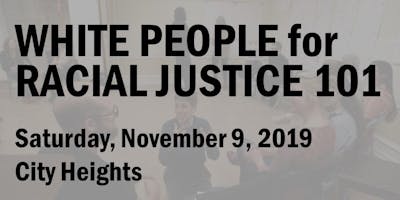 Join us for an interactive workshop where we will discuss the basics of white supremacy, privilege, and fragility. We will also go over practical tools for unlearning your own biases, identifying everyday racism and taking action to fight for racial equality. We will:
-explore some of the history that got us here-learn why and how white people are called to this work-identify the tools you can employ in your life to start or continue your interpersonal journey-have the chance to practice self-reflection in groups and on paper-role play interactions confronting everyday racism
Breakfast and lunch will be provided.
7:30 am – Check-in and light breakfast 8:00 am – 3:00 pm – Workshop
By the end of 2019 we expect to have hosted more than 300 people in SURJ 101 and 201 workshops. We've calculated the cost of the 101 workshop (a full-day on-site event, including meals) to be $50 per attendee, with funds covering supplies, the venue space, food, technology and other resources that are invested in your education. We've created a sliding scale, and request that you thoughtfully contribute what you're able. If you're in a position to do so, give generously, and if you're not, please attend at no cost, and do so without shame. 
We will be holding several 101 workshops in 2020, so if you're not able to attend in November, you will have the opportunity to join us in the new year.