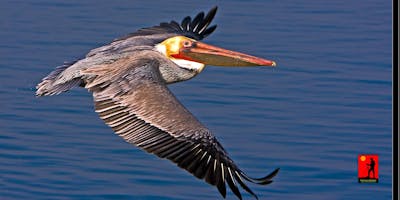 WILDLIFE & PELICAN PHOTO WORKSHOP ~ 7am -1pm
Come Join us on a fun day of photography. Learn how to use your camera, and practice photo tricks pros use to capture those stunning images you have always wanted. We will spend a morning photographing the great pelicans and seal during their mating season in one of the most photogenic spots in California. After lunch, we will visit some of the master photographers' galleries for photographic inspiration. The afternoon will consist of a fun, birds in flight shooting session... YOU WILL LOVE IT !
Once you register, in a few days we will email you our meeting place, the what to bring list, and a liability release.
www.hernangodoyphotography.com