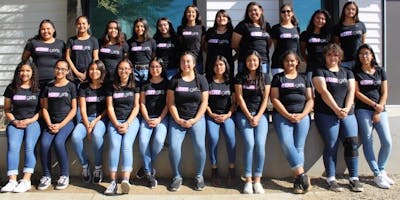 You're invited to our end of year showcase!
The event will feature the work of our 2018-2019 Invent Girls, 23 young ladies from San Fernando High School who have been working diligently to create projects to promote renewable energy.
The End of Year Showcase allows our Invent Girls to present their work to community members, parents, educators, business leaders, and their peers. The Invent Girls program is one of a kind in our community, and we hope that by giving the girls a platform to share their work, all attendees will see the value and impact of STEM education and continue to support DIY Girls and other STEM programs in our community.
This is our third year hosting this event. In previous years, we have brought over 100 community members together to learn more about our SFHS DIY Girls program, and with your participation we hope to achieve another successful event. Doors open at 5:30pm in the auditorium. Light pastries and refreshments will be provided prior to the event.