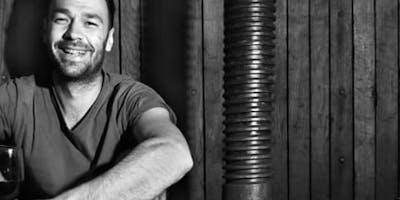 Join us as Chef Austin Johnson prepares a delectable 3-course menu, served up alongside these soil-driven gems from the Languedoc region of France.
All bottles (minus back-vintage) presented during the tasting will be sold with a 10% discount. Seating is extremely limited, so act now.
After studying under Jean Foillard, Maxime Magnon set off for the vines of the Languedoc, implementing the same natural practices he learned in Beaujolais. His winemaking style champions terroir-driven fruit and a hands-off mentality in the cellar, producing dark fruited, floral, and mineral-driven bottles that are some of the best in the region.