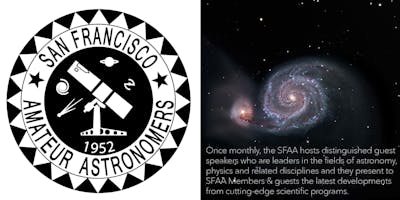 "Exploring the Final Frontier with the Large Synoptic Survey Telescope" by Phil Marshall, PhD, SLAC, Deputy Director, LSST Operations
Currently under construction in Chile, the Large Synoptic Survey Telescope (LSST) will survey the entire visible southern sky every few days for a decade – the widest, fastest, and deepest view of the night sky ever observed. LSST's vast archive of data will dramatically advance our knowledge of the dark energy and dark matter that make up 95 percent of the Universe, as well as galaxy formation and potentially hazardous asteroids. 
Much of the data archive will be available not only to professional scientists, but also to educators, students, amateur astronomers and members of the public interested in participating in "citizen science" projects. This remarkable new machine will give us a new way of doing astronomy – and invites us to think about what we mean by exploring the heavens, why we do it, and what we can all learn.