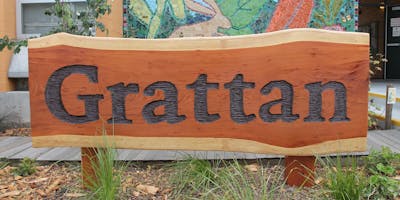 Grattan's school tours are conducted mostly on Fridays at 8:30am (when school is in session), beginning on October 19, 2018, and going through January 11, 2019. We are also offering one Thursday tour on December 6th and one Saturday tour on December 15th.
• Tours last about 60 minutes and start promptly at 8:30, so please arrive early to allow time for parking and sign-in. Due to our kindergarteners' activity schedule, we visit the kindergarten classrooms first, and you probably don't want to miss that!
• The first Friday of every month is street cleaning. Parking is very difficult on those days, so we suggest leaving yourself plenty of time or taking public transportation.
• Please register for only one tour, as there are many families like yours who need to tour multiple SFUSD elementary schools. Your registration can include up to two adults; if more than two adults wish to attend, please have them register themselves.
• Kindly cancel if you cannot make it. Other families like yours would like the chance to attend.
• Adults only please. Our tour groups will be visiting classrooms that are in session, and we need to minimize distractions for our students.
If you have any concerns, please contact the school at (415) 759-2815. We look forward to welcoming you at Grattan!