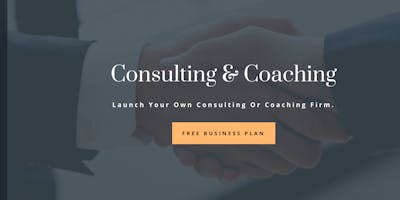 START YOUR OWN CONSULTING OR COACHING FIRM
..... 
Are you ready to turn your experience into products and services?
Do you possess knowledge that can be transformed into IP?
We are a nonprofit organization dedicated to helping #entrepreneurs explore their true potential.
 
..... THE PROCESS 
We follow a simple 3-step process to help you propel forward:
1. Create your business and marketing plan
2. Create your products and services
3. Launch your business and find the right clients and customers
 
..... ABOUT US
Entrepreneur Empowered Organization, a 501(c)(3) Nonprofit Organization.
After watching thousands of entrepreneurs and business owners struggle to find their sweet spot, we decided to create this nonprofit organization, through which we educate and empower superstars, like you, with the knowledge, tools, and resources that you need to make your dreams a reality.
Our Strategic Board Members include Attorneys, Marketers, Technologists, Branding Specialists, And E-Commerce Experts.
 
..... THE CONSULTING & COACHING BUSINESS MODEL
The Consulting & Coaching Business Model can be used to create a business that helps business owners or even individuals- in other words, business consulting or coaching OR personal consulting or coaching, a combination of both.
It enables you to pivot your business in different ways, enabling you to run your business using an agile and flexible framework - this is how you minimize risks and mitigate losses, by being lean.
Another advantage of this business model is that it requires very minimal initial capital to start and launch. This is because you already possess the knowledge and skills that will be transformed into products. We are using the power of your intellect to create a business. 
So, if you have experience that is valuable, if you possess skills that can be transformed into products or services, if you have insights that can help someone make more educated decisions - this is the perfect business model for you. 
 
..... THE NEXT STEPS 
The next step is to take 5-10 minutes to create your own Consulting or Coaching Business Plan using a template that we have created for you.
This template will be used to create your business plan and help you visualize the entire process very quickly. Once you get to see what your business will look like on paper, neatly mapped out, it will make a lot more sense to you. 
Here is the webpage where you access the template.
FREE Business Plan Template: CLICK HERE
 
..... DONATION
We invite you to make a small donation, which we will use to fund women and minority-owned businesses before you start filling out the FREE business plan template that we have attached for you.