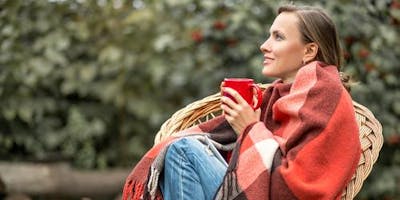 The Holidays often push our already full schedule to the brim. It's a time we give, then give and then give some more. This year be sure to carve out 'Mama Time' and give to yourself.
 
Add Mindful Mama's Winter Renewal to your Holiday wish list and escape to our San Francisco Bay Area sanctuary to quite your mind, move your body and rejuvenate your spirit in a safe non-judgmental environment.
 
The schedule has been thoughtfully crafted and designed with Moms in mind to help you refill your cup. From the moment you arrive till the days that follow you can expect to feel a renewed sense of peacefulness and relaxation. 
 
We can't wait to host you,
Elisa, Danelle & Kay
(All Mama's welcome: trying, expecting, rookies or veterans and all thoes in between) 
 
 
 
Your Winter Renewal 1-Day retreat Includes:

- Deep yoga Practice
- Guided Meditation & Soundbath
- Nature walk/Earthing
- Breathwork Healing
- Journaling & Intention setting 
- Build your at-home alter (all materials included in price of purchase)
- Explore the power of a secular daily at-home meditation 
- Optional Acupuncture available
- Learn about manifestation tools
- Organic plant based nutritious meal provided
- Organic tea offered
** You just get here, we'll take care of the rest!**
                                               
 
Retreat Time: 9:00am - 4:00pm
Retreat Exchange: $325
(Early Bird $295 thru October 1st)
 
Make time for yourself to gather together with other Mindful Mamas to reflect, refresh and renew!