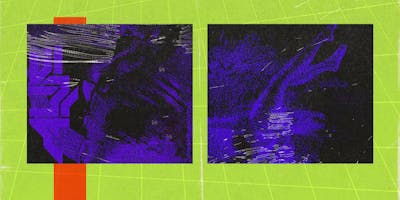 On sale: Friday, 5/3 @ 10amDoor 6 / Show 7
About Northlane
Formed in Sydney, five-piece band Northlane took shape in 2009 and quickly flourished into one of the most successful Australian heavy exports today. Northlane released their fourth studio album, Mesmer, on March 24, 2017 with no forewarning and completely blindsided fans and the industry alike. Mesmer was received with a raft of acclaim and labelled 'triumphant' and a 'masterpiece' by critics. The album debuted at #3 on the ARIA Chart and received an ARIA Award nomination for Best Hard Rock/Heavy Metal album.
Northlane's journey started with their debut Hollow Existence, released in 2009. Their first album Discoveries was released on 11/11/11.
In 2013, Northlane released their second album, Singularity. The album was a critical and commercial success, receiving universal acclaim upon its release. Singularity landed Northlane their first ARIA Award nomination for Best Hard Rock/Heavy Metal album and launched the band worldwide, touring extensively in Europe, North America and Australia/New Zealand.
Released in July 2015, the band's third album, Node, debuted at #1 on the ARIA chart and won the ARIA Award for Best Hard Rock/Heavy Metal album. Node scored the coveted feature album on triple j, a guest host spot on iconic ABC television program Rage and two Blunt Magazine covers. Alternative Press nominated Northlane for the 'Best New Band' award at the 2015 APMAs and they earned a second Metal Hammer Golden Gods 'Best Music Video' nomination for first single Rot.
About Erra
Erra is a 5 piece progressive metalcore band from Birmingham, AL. The group has a deep catalogue comprised of 4 LP's and 2 EP's. Their latest effort, Neon, outlines the group's diverse and emotional musicianship and lyrical genius. 2018 has been a tour-heavy year as the band has supported their efforts by accompanying acts such as August Burns Red, Dance Gavin Dance, and Between The Buried and Me. Erra continues to grow internationally after supporting their first European and Australian tours in 2017.
JT Cavey [vocals], Jesse Cash [guitar, vocals], Alex Ballew [drums], Sean Price [guitar], and Conor Hesse [bass]—invite everyone to join them inside this sonic swell
 
TICKET INFORMATION 
• Slim's is an ALL AGES (6+) venue. • No refunds or exchanges are permitted, except in the case of headliner cancellation or date change. Opening acts are subject to change.• There is an 8 ticket limit per customer unless otherwise stated.• NEVER buy third party tickets (Craigslist, StubHub, etc.) for over face value. Scalped tickets may not be honored. • Once you purchase, you will receive an order confirmation email from Eventbrite on behalf of Slim's Presents. • IMPORTANT: If you do not see your order confirmation in your inbox, make sure to check your junk/spam folder. If you still do not see your order confirmation, click here to access the Eventbrite help center. • If you are having any other technical ticketing-related issues with your order, click here to contact Eventbrite. For general show info, click here.