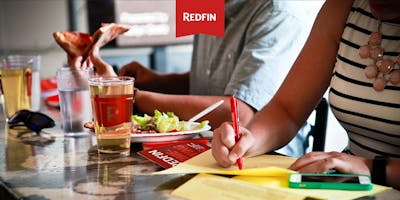 Home Selling Class
Thinking about selling?
Join Redfin Agents, Benjamin Faber and Chris Jurach,
and 8-10 homeowners like you to discuss selling your home in today's real estate market.
We'll go over the information you want to know over dinner and drinks, so bring your questions!
What we'll cover:

Best time to sell
What's your house worth?
5 things that will help sell your home faster, for more money
San Francisco area home prices, inventory & market conditions

Free bites & beverages will be provided!



Hosted by Redfin Agents:
Benjamin Faber (License: 01913767)
Chris Jurach (License: 01864179)



Free and Never any Obligation
Our mission is to reinvent real estate. A big part of this means we want you to be as informed as possible about
buying or selling a home. Attending this class doesn't obligate you to work with a Redfin Agent but it does mean
you agree to Redfin Terms of Use,
Privacy Policy, and
End User License Agreement.
We will also create a Redfin account for you.

Can't make it? Click here for a full list of free Redfin classes and events!