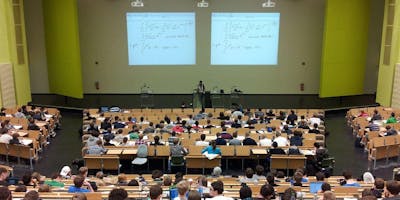 Statistical Techniques for Medical Device Manufacturers
*** LIMITED TIME OFFER: FREE $100 AMAZON GIFT CARD! ***REGISTER TODAY!
The FDA's Quality System Regulation (QSR) requires device manufacturers to identify valid statistical techniques to "establish, control, and verify the acceptability of process capability and product characteristics." Some manufacturers are not clear about what this means, while others employ statistical techniques but remain nervous about this means.
Similarly, sampling plans must be valid, documented, adequate, and reviewed based on changes.
In addition, statistical methodology, as part of CA & PA, is required to identity recurring quality problems based on data system analysis. A similar requirement applies to servicing analysis.
In addition, the requirement for process validation with a "high degree of assurance" is a requirement for process capability and product characteristics, i.e., a statistical technique.
These four areas often create a patchwork of techniques without a coherent approach. This seminar will help you resolve the problem.
The seminar starts with an understanding of the regulations through a variety of sources. Each application of statistical techniques starts with the regulatory requirements and is augmented by the preamble, where FDA addressed the comments it received on the proposed QSR. FDA published an extensive manual to help manufacturers implement the regulations. The seminar analyzes the objectives in the Quality System Inspection Technique (QSIT) and then turns to Warning Letters to help understand the issues.
The FDA regulations don't provide the available techniques or their application. This is the role of ISO/TR 10017 Guidance on statistical techniques for ISO 9001:2000. While this guidance applies to ISO 9001, both FDA QSR and ISO 13485 are ISO 9001 successors.
The guidance document provides a list of statistical techniques and explains how each applies to the particular ISO 9001 clauses. Mapping these applications to FDA QSR is straightforward and provides a robust approach to help a manufacturer identify and implement the best approach.
As an added bonus, the seminar links the statistical techniques the ASQ Body of Knowledge for the Certified Quality Engineer (CQE), Certified Six Sigma Black Belt (CSSBB), and Certified Six Green Belt (CSSGB).Download Brochure
Learning Objective:
Learn the sections of FDA QSR that require statistical techniques. Understand how to apply the FDA tools to develop a clear understanding of the requirements. Regulation Preamble Small Entity Compliance Guide QSIT Warning Letters Understand the set of statistical techniques in ISO/TR 10017 Learn how to implement and apply the ISO/TR 10017 statistical techniques.
Who will Benefit:
All medical device manufacturers that apply FDA QSR or ISO 13485:2003:
Quality Managers Quality Engineers Quality Assurance and Quality Control Regulatory Affairs Managers Regulatory Affairs Professionals R&D Managers R&D Engineers Product Design and Development Operations Managers Production Managers and Supervisors Manufacturing Engineers Risk Managers Complaint system team members CAPA team members
AGENDA
Day 01(8:00 AM - 4:30 PM)
Statistical Techniques in FDA QSR Tools to help understand the regulations QSR Sections Preamble Small Entity Compliance Guide QSIT Warning Letters ISO/TR 10017 and what it tells us Working with the statistical techniques descriptive statistics hypothesis testing measurement analysis
Day 02(8:00 AM - 3:30 PM)
Working with the statistical techniques (continued) time series analysis statistical process control process capability analysis regression analysis reliability analysis sampling statistical tolerances
SPEAKER
Dan O'LearyPresident at Ombu Enterprises, LLC
Dan O'Leary has more than 30 years experience in quality, operations, and program management in regulated industries including aviation, defense, medical devices, and clinical labs. He has a Masters Degree in Mathematics, focusing on logic and number theory. His professional experience relates to quality, regulatory, reliability, and operations management.
Dan is a regular speaker at international conferences including ASQ, ISM, and RAMS. Dan teaches courses in reliability methods, medical device regulations and practices, statistical methods, management systems (ISO 9001, FDA QSR, & ISO 13485), and project management. Dan is an ASQ Certified Biomedical Auditor, Quality Auditor, Quality Engineer, Reliability Engineer, and Six Sigma Black Belt; he holds an APICS certification in Resource Management.

Please contact the event manager Marilyn ([email protected] ) below for:- Multiple participant discounts- Price quotations or visa invitation letters- Payment by alternate channels (PayPal, check, Western Union, wire transfers etc)- Event sponsorshipsNO REFUNDS ALLOWED ON REGISTRATIONSService fees included in this listing.-----------------------------------------------------------------Metricstream, Inc. - New York Events Listhttp://www.NyEventsList.comhttp://www.BostonEventsList.comhttp://www.SFBayEventsList.com-----------------------------------------------------------------MYL181211CEV