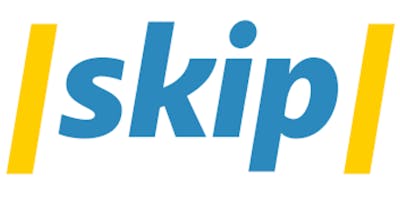 There are many resources that talk about the Product Manager role, but how does one actually measure success in the role? What are the core competencies that define excellence, and how should Product Managers think about tracking their performance along these lines? As a long-time product lead at Uber, and now Head of Product for Skip,, Shalin authored the competencies framework being used to calibrate product managers across Uber. Main takeaways:- What Product Management excellence looks like at different levels- How to have professional development conversations with your manager- How to create a promo case
Meet the Speaker: Shalin Mantri

Shalin is currently Head of Product for Skip Scooters. He had served as a Technical Product Lead at Uber's Advanced Technologies Group, ATG,, helping accelerate the development and testing of self-driving vehicles. Prior to ATG, he founded and led the team that built Uber's experimentation platform from the ground up, as well as led Uber's rider experience, i.e. the mobile apps millions of people have used to get around the city!,. He established the Product Management rubric being used to calibrate and level all Product Managers at Uber. Shalin Mantri is a graduate of Stanford University where he earned a double major in Computer Science and Economics, and a masters in Management Science and Engineering.
View the Speaker's LinkedIn
Get the FREE Product Book here --Please note:- Tickets sales at the door are from 6:00 - 6:30 PM (if any are still available)- Event entrance and/or seating is based on a first come first served basis.- Please arrive promptly. Doors lock at 7pm to avoid speaker disruptions.- No refunds unless we have fully canceled the event. Date changes are not included. - For additional info or questions, send an email to [email protected] San Francisco - REGWSP -->Workshop - PMWSP -->


Product School is the first technology business school. We provide certified courses in Product Management and other digital skills to professionals across 16 campuses worldwide. We also offer the same courses live online. All courses are taught by real-world product managers working at top technology companies such as Google, Facebook, Slack, Airbnb, LinkedIn, and Netflix.