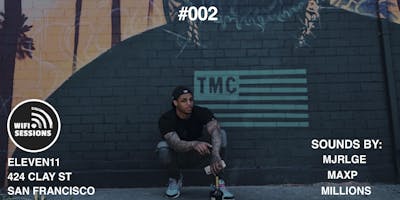 Sessions #002 With Special Guest and Our Newest Resident DJ MILLIONS (@DJMILLIONS55)
Come out to Session #002 of the worlds coolest live streamed party. 
We will be showing you Bay Area Music and more! 
Our line up for this week will be:
MAXP
MJRLGE
DJ MILLIONS
There is limited access this event but with the live stream link you can still watch and attend!