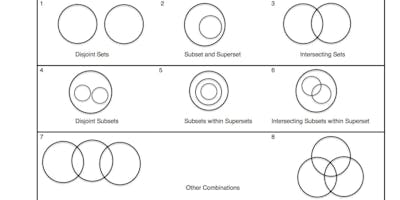 ONE-DAY MATH for full inclusion, PreK to Adult.
Transform your teaching with hands-on math activities to provide inclusive education for students with physical, mental, emotional or academic challenges. Develop fundamental math skills while improving English language skills and critical thinking. Share your best practices with educators at different instructional levels. 
Choose from topics including fractions, Venn diagrams, probability, algebra, geometry, graphing, and consumer math. Lessons are designed to be completed in one day, but can be extended.
 
FAQs
 
How can I contact the organizer with any questions?
For questions about RAFT (Resource Area For Teachers)   see www.raft.net
For questions about this workshop, or to schedule other workshops led by Eve Sutton for CBEST Prep, Math Instruction, or Special Needs Students or other topics:  [email protected]