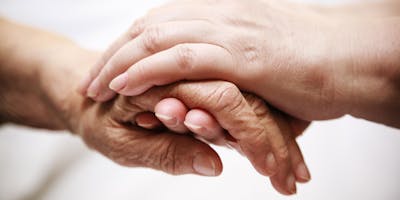 This weekend workshop will teach family and professional caregivers skills to help them care for themselves and others.
The training will incorporate Zen Hospice Project's acclaimed Mindful Caregiver Education, which teaches contemplative practices and skill-based approaches for navigating the challenges of caregiving.
Educators from Mission Hospice & Home Care will teach practical skills such as symptom control, safe transfers, infection management, and more.
We will explore communication, compassion, and loss through meditation, writing exercises, experiential activities, and discussion. CEUs available for HHAs, RNs, MFTs, and MSWs.