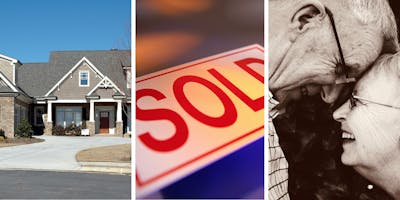 Presented by MAR 2017 Affiliate of the Year: Mary Jo Lafaye, Retirement Funding Solutions
Course Description 22% of all home sales last year involved homeowners over the age of 65.
JOIN US to Get Your Realtor Certification and Learn to Capture TWO Sales for each listing by helping your mature sellers downsize or right-size to the home they REALLY WANT, in their own community or nearby.
With loan amounts up to 4 million that require no monthly loan repayment, we can now offer higher loan amounts than the FHA Home Equity Conversion Mortgage (HECM) at substantially lower rates than 2017, with no MIP!
Americans over the age of 65 control 70% of our nation's wealth and hold 65-75% of their net worth in the form of housing wealth. They need access to this wealth to afford a comfortable retirement, maintain their standard of living, pay for care, etc.
Get the listing and earn a higher commission on their replacement home by learning what most agents don't know about this revolutionary new program.