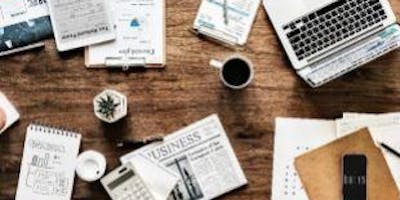 LinkedIn Part 1- Utilize A Top Notch Profile
                                       Tuesday, November 19, 2019
                                              8:45 am - 11:00 am
Is your profile optimized to bring you the most views? Does your profile tell a potential employer how you can solve their problems? Learn how to make changes with professional feedback to create a top-notch profile. Participants must have an active LinkedIn profile to register for this workshop. YOU MUST ALREADY HAVE A LINKEDIN PROFILE AND KNOW YOUR PASSWORD. Facilitator: Dee Reinhardt.
This workshop will be held at
The Harper Professional Center650 E. Higgins Road, Schaumburg, IL 60173
Enter Thru Door Marked 15-S, Room 277
PRE-REGISTRATION REQUIRED FOR THIS WORKSHOP!
 
 Registration: http://harpercollege-at-wed-division.eventbrite.com
 
This session is at no cost to the participant. Online registration is required. No onsite registration. Registration closes on Monday, November 18 at 12:00 pm.
 If you have event questions email: [email protected] or call 847.925.6716.