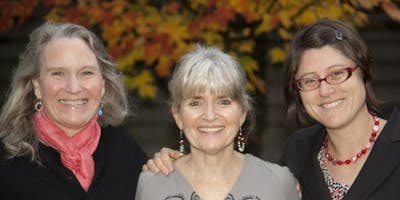 As we work in multicultural partnerships, it is beneficial to examine the unique dynamics of our socialization around gender and race. While white women face experiences of gender oppression, we also benefit from white privilege. In what ways do these two phenomena work together to create misunderstandings, missed collaborations, and acts of supremacy?
 In this two-day workshop we use a model to examine how our identities develop as we grow in our understanding of personal and institutional oppression. Over two days we use highly interactive methods including reflective writing, video clips, small group conversations, story telling, role-playing and many other ways to take a deep look into learned patterns of behavior.
 Recognizing these patterns helps us name and practice strategies to better collaborate in multicultural settings. During our time together we co-create a community where our spirits are renewed and our commitment to social justice strengthened.
 Participants will…

Analyze the complex intersection of internalized sexism and white privilege and how this plays out in our lives

Learn and apply a model of white women's anti-racist identity development

Practice strategies to heal ourselves and counter racist and sexist socialization in order to improve our cross-cultural relationships and better advocate for systems change

Facilitators:
Ilsa Govan, M.A. & Tilman Smith
​Clock Hours & CEUs:
This workshop has been approved for the following:

12 CEUs by the Washington State Chapter, National Association of Social Workers (NASW) for Licensed Social Workers, Licensed Marriage & Family Therapists and Licensed Mental Health Counselors. Our Provider number is #1975-369​

12 Clock Hours available for Washington State Certificated Teachers. 

Notes about Registration:

Registration includes a light continental breakfast & snacks.

There will be no refunds for any reason 7 days prior to the workshop, although you are welcome to gift your seat to a colleague.

In order to accommodate as many people as possible in our workshops, we limit group registration to 5 per organization. If you would like to inquire about a private training for your organization, please contact:  Mercedes Robinson [email protected]