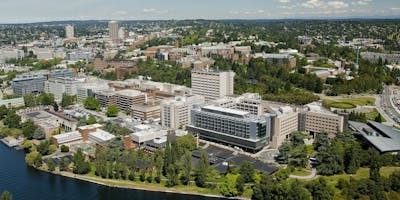 UW Medical Center is among the top medical centers in the United States, and ranked as the number 1 hospital in Washington State, as rated by U.S. News & World Report 2018-2019 "America's Best Hospitals". UWMC prides itself on compassionate patient care as well as its pioneering medical advances. UWMC is operated by the University of Washington (UW) and serves as a training site for UW's School of Medicine.
UW Medical Center (UWMC) has several openings for Certified Nursing Assistants and Medical Assistants, and we invite you to learn more about them by attending the UWMC Certified Nursing Assistant (CNA) & Medical Assistant (MA) Job Fair & Open House!
Please join us for the CNA / MA UWMC Job Fair/Open House from 10:00AM to 12:30PM on Saturday, September 21st!
What you can expect:
• Meet recruiters, nurse managers, and current RN's
• Take a tour of UW Medical Center
• Learn what it's like to provide exceptional patient care at UWMC
• Gain insight into working on multidisciplinary teams
• Explore training and career advancement opportunities
Stop by between 10:00AM and 12:30PM, bring your resume, and plan to stay for an hour. The last hospital tour leaves at 12:00PM, so we encourage you to arrive by 11:45PM.
The University of Washington is an equal opportunity, affirmative action employer. To request disability accommodation, contact the Disability Services Office at 206-543-6450 or 206-543-6452 (tty) or [email protected]