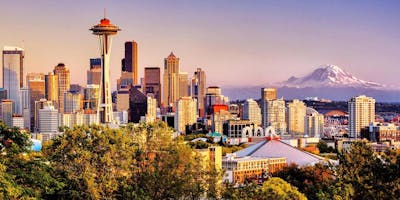 2019 WESTERN REGIONAL CONFERENCE
It is our sincere pleasure to invite you to this year's Western Regional Conference. Join us on Saturday, November 9th, and Sunday, November 10th, 2019, as we stand shoulder to shoulder in Seattle to make a lasting human rights impact. The goal of all Regional Conferences is to create a transformative experience focused on human rights education, skills-building, networking, and inspire action. 
As activists, we will be challenged to initiate change within our own communities. This will only happen with you – we need you there! 
www.amnestyusa.org/regionals for more information. 
If you (or a member of your group) are 17 years of age or younger, AIUSA requires that this waiver agreement be completed by a legal guardian and that a chaperone accompany you for the entire duration of the conference. AIUSA does not assume responsibility for minors.
AIUSA offers reimbursements for those utilizing childcare services for their children in order to attend a regional conference. You will be given the opportunity on the registration form to indicate that you require childcare. If you select yes, a representative of AIUSA will follow-up via email with further details. Please note that if these requests haven't been made prior to October 7th, we cannot guarantee these services.  
TICKET PRICES:
Early Bird Rates have been extended and will be available until 11:59pm EST on October 4th. Online registration will close at 11:59pm EST on October 28th. 
Early Bird General - $50
Early Bird S/E/S/FI - $35
General - $60
S/E/S/FI - $45
Group Rate - $30 
Please Note: 
Student/Educator/Senior Citizen/Fixed Income Rate (S/E/S/FI): This discounted rate, available for members and non-members, is for students, educators, senior citizens, and individuals living on a fixed income.
Group Rate: To be eligible for a discounted group rate, you must register a minimum of 5 people for the conference. 
Disclaimer: Registration fees are non-refundable and non-transferrable.