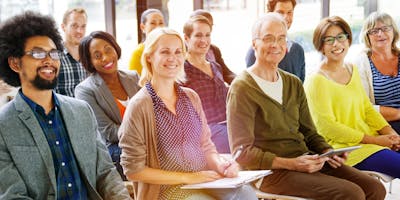 Thursday & Friday, August 15th and 16th, 20198:30 a.m. - 4:30 p.m.Seattle, WA
Two-day attendance is required for certificate and CEUs.
Applied Suicide Intervention Skills Training | ASIST (13 CEUs)
Crisis Clinic is proud to offer the Applied Suicide Intervention Skills Training (ASIST), an internationally recognized workshop using evidence-based best practices. ASIST provides practical training for caregivers of all kinds including: first responders, mental health professionals, teachers, social workers, community volunteers, or anyone concerned about family or friends.
The emphasis of the ASIST workshop is on suicide first aid, on helping a person who's at risk stay safe and seek further help. Like CPR, training in suicide intervention develop skills that reduce the immediate risk of death until other resources can be mobilized.
Learn how to:

Recognize invitations for help

Reach out and offer support

Review the risk of suicide

Apply a suicide intervention model

Link people with community resources

Working mostly in small groups of one trainer to no more than 15 participants, ASIST uses many different teaching processes to create a practice-oriented and interactive learning experience. Evaluations have shown that the workshop increases caregivers' knowledge and confidence to respond to a person at risk of suicide, that intervention skills are retained over time, and that they are put to use to save lives. 
*This training been approved for thirteen (13) CEUs for Washington State Licensed Mental Health Counselors, Licensed Marriage and Family Therapists, and Licensed Social Workers. WMHCA Provider #1305.
Registration Info
Cost: $295
Cost includes a non-refundable materials fee of $40.
No refunds given

Attendee substitutions accepted up to 48 hours before training

Questions? Call 206-461-3210 ext 619

Location
Crisis ConnectionsNorthgate Executive Building II9725 3rd Ave NE, Suite 304Seattle, WA 98115