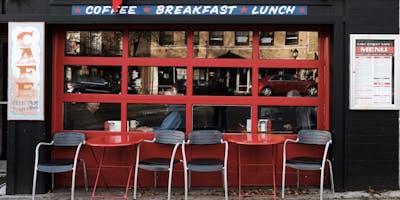 Join us for an outing in West Seattle, at the Junction! 
Sunday's the Junction has their own Sunday Farmer's Market. This will be a great time to explore, do some street photography, seek out textures, stories and more.
We will meet at the Starbucks at the corner of SW Alaska Street and California Ave SW. I love to grab a cup of coffee before heading out to an event like this, some fuel for the stroll! 
From there we will meander through the market area, nearby streets and alleyways. 
What to bring
Camera & Lens (of course!)
If Street Photography is your jam, consider going simple and bringing just a 35mm or 50mm equivalent lens! 
Getting There 
Since there is a market on that day, parking could be more challenging, but I'm sure it will be fine, there are lots one block west of California ave, plus free street parking. There's also the C-Line! 
This event will happen, rain or shine. 
Get Social
Event Hashtag for Instagram: #GlazersWestSeaFollow Glazer's Camera on Instagram: @GlazersCameraJoin the Glazer's Community on Facebook
Your photowalk leader is Kate Hailey.
Kate is a Portrait & Travel Photographer based in Seattle. Kate's work is a mix of studio portraiture to street photography, blending in movement and stories along the way. When she's not creating images you'll find her teaching Photography, Portrait Lighting and Mobile Photography. Her most current work can be found on her Instagram feed @KateHailey.

REGISTRATION
By registering for this event, you also agree to receive future emails from Glazer's Camera on new products, services and promotions. You can unsubscribe at any time. Images captured during our events may be shared on our social channels, like Instagram and Facebook.
This event has limited space, as a result registration is required for each attendee, if you are planning to bring a guest, please register for them as well. 

If you are on the waitlist for this event, you will receive notification, via email, if a space becomes available for you.