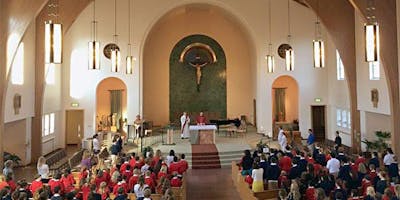 We are excited to hold our next gathering for Northwest Seattle Precinct Vincentians on Saturday, November 9, 9:00 a.m. to 12:00 pm, at St. Benedict Parish in Greenlake. On the agenda:

Structured conversation with Vincentians from other conferences around home visit and conference best practices.

Training on understanding and responding to addiction, facilitated by staff from Evergreen Treatment Services

A conversation and listening session with elected officials to share about our ministry and the systemic issues (particularly housing-related issues) we are observing as we visit our neighbors in their homes. 

ALL Vincentians are welcome and encouraged to attend this opportunity for spiritual development, skill-building and relationship building with other Northwest Seattle Vincentians and local leaders. 
Coffee and light refreshments will be provided.
Full agenda >> 
We hope to see you there!
Questions? Contact Hannah Hunthausen, Manager of Vincentian Support and Community Engagement, at [email protected] or 206-686-5272

St. Vincent de Paul NW Seattle conferences are Christ the King, Our Lady of Fatima,  St. Alphonsus, St. Anne, St. Benedict, St. John the Evangelist, and St. Luke.