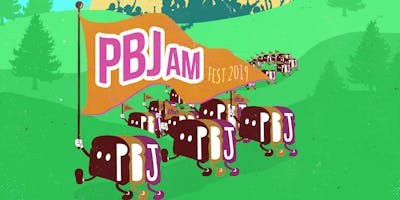 Welcome to PBJam Fest 2019!!2-Day Passes onsale for only $25 early advance price!! (first 100 sold)Single day tickets onsale for $16 early advance price!! (first 100 sold)
Don't forget to #planyourjams!

7.12 Friday & 7.13 Saturday (Funk / Jam / Jazz / Bluegrass) 
Nectar & The PBJ Present: 
PBJam FEST 2019!!
featuring 15+ PNW bands on 2 stages 
5pm gates open
21+ 
plus festival style lights & visual production, food trucks, vendors, beer garden
LINEUP (billed alphabetically)
Main Stage:FRIDAY, JULY 12thBuzz Brump / Crack Sabbath / Fresh Track /  Skerik Band (2 Sets) / World's FinestSATURDAY, JULY 13thCytrus / High Pulp / Living Daylights (2 Sets) / Swindler / Unsinkable Heavies
Tweener Stage:"Grateful Singalong" / The High Seagrass / Spare Rib & the Bluegrass Sauce ... and more!!(daily lineup announcements for tweener stage coming soon...!)

Nectar Lounge
412 N 36th St
www.nectarlounge.com
PBJam Fest is a two-day event thoughtfully programmed across two stages with a constant rotation of live music, featuring local and regional acts. The overall theme of the programming follows the somewhat eclectic PBJ Presents booking brand, highlighting funk, jazz, jam and bluegrass acts.
PBJam Fest aims to bring attention to some of the many talented musicians in the PNW. There is no intended "headliner," but instead roughly equal billing to encourage fans to come out and experience multiple bands throughout the weekend for one affordable ticket price.
PROUDLY SPONSORED BY: