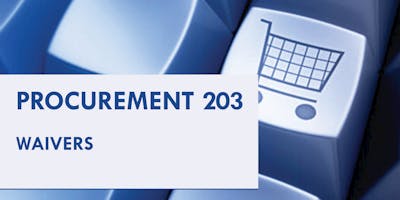 Online waiver requests
This class will explore the online Waiver Request Tool. We'll show you how to:
Create a waiver request
Get electronic approval – no more paper signatures!
Check the status of your waiver

We'll also discuss types of waivers and when to use them, including:
sole source
special market conditions
special facilities
emergency waivers

This training is for all King County employees who buy goods & services or manage construction projects.