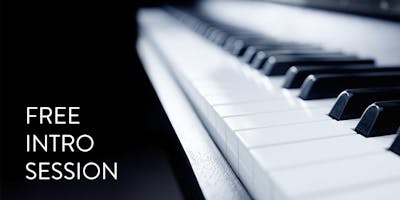 Students don't come to learn piano, they come to PLAY! Piano. 
At PLAY! Piano Studios students learn in 2-3 months through Simply Music what takes traditional lessons 2+ years to learn.
Attend this one-hour session to learn more about Simply Music, what sets Simply Music apart from other traditional learning methods, see a sample lesson in action and get answers for any questions you may have. You'll also learn about PLAY! Piano Studios, and meet the owner / instructor who is the only Advanced Level Simply Music teacher in the east San Fernando Valley area. 
IMPORTANT:  Attendees interested in lessons please make one reservation per parent/student duo (age 7 and up), and ensure the parent who would be bringing the child to lessons attends this session. Parents with students 5 to 7 years (Play-a-Story program) attend on their own without younger children present.
Stop Dreaming. Start Playing!
(Hint: These are not the lessons you grew up with.)