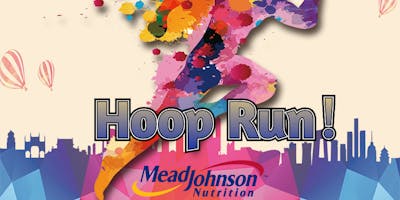 Mead Johnson and Hooplife will hold a charity run event in Whittier Narrows Park, in South El Monte on November 9,2019.
The registration fee is $39.99, and we will donate all the registration fees plus school supplies, toys, etc.. to welfare institutions, schools, and charity organizations after the event.
On Race Day, those who successfully sign up will receive a commemorative running bracelet and running tank, as well as a gift from Hooplife and Mead Johnson for all those who sign up. Another prize will be awarded to those who complete the race within the time limit (the whole route is 4.4 miles).
I hope you and your family and friends will sign up today!!! early bird by October 9 only for $18.99.
Time: At 8:00 a.m. on 9th, November 2019
Location: Whittier Narrows Park, South El Monte
-
Hooplife