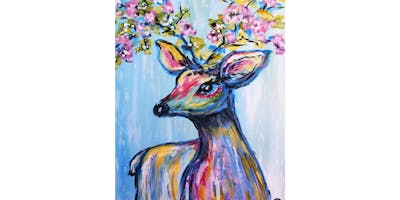 Oh Deer!Includes all your painting supplies, apron, and easy step-by-step instruction!
DATE: Wednesday, June 12
LOCATION: Urban Timber Coffee & Wine6621 166th Ave EastSumner, WA 98390Venue Phone: (253)-826-3936
TIME: 6pm Check-In, 6:30 Instruction, 8:30 EndsCOST: $35 Ticket (buy your own beverage)
FOOD/BEV: Additional wine, beer, coffee and small plates are available for purchase.
CANCELLATION POLICY: No refunds. A minimum of 24 hours notice required to reschedule into another event.