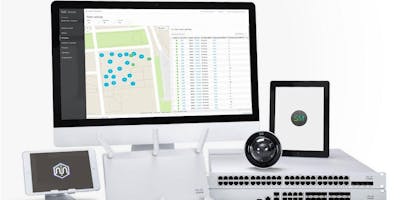 CISCO MERAKI HANDS-ON TRAINING LAB

Join us and experience the innovation of Cisco's Cloud Networking Group.
This hands-on lab will cover the entire Cisco Meraki portfolio
including MX security appliances, MS series switches, MR access points,
MV security cameras, and SM mobile device management.
Create your own network with multiple VLANs, wireless SSIDs,
different user profiles, traffic shaping, content filtering, WAN optimization,
and more—all remotely via the cloud. Use Cisco Meraki auto-provisioning
site-to-site VPN technology to establish full mesh connectivity across all sites
and back to headquarters with a couple of clicks.
Once you've finished the hands-on, stick around for a whiteboard session where
we discuss how Cisco Meraki cloud networking technologies could fit in your
specific environment.
Participants must bring their own laptop.
Sessions run from 9:00 a.m.–3:00 p.m. and Lunch is provided.
Seating is limited, so register soon to reserve your spot.
Register Here: https://www.eventbrite.com/publish?crumb=6018a05b8ae3d3&eid=60578796812